Spring and summer are prime seasons to plant landscaping plants in your yard so that you can enjoy the outdoor areas of your home.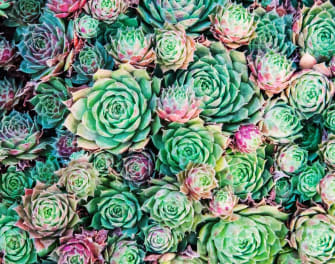 You can even attract wildlife such as hummingbirds and butterflies depending on which plants you choose. But, sometimes finding the right plants for your region or even your gardening skill can be difficult if you don't know what to look for. It's never wise to buy plants based on their price. Nor should you purchase something just because you're attracted to it. And, you should always look for plants according to the USDA Zone where you live.
If you're searching for low maintenance plants to complete your landscape or garden this year, then you've come to the right place. In this article, we're discussing several plants from annuals to shrubs that you can plant in your yard with little to no hassle or upkeep.
Low Maintenance Plants
Low maintenance plants are those that don't require much care. They're especially good for people that want to simply enhance their landscape without putting much effort in after planting.
Here are some low maintenance plants that you can try this season:
Perennials
Perennials are plants that continue to thrive and bloom each year after they're planted. Many people use perennials in their landscaping because it means they don't have to replant each season. Although, some folks prefer to mix annuals in for more vibrant color.
Peonies
Peonies are popular in USDA Zones 3 through 8. They can live to be over one hundred years old with proper care. Starting at around $5 for a small plant, this is one that you'll enjoy for years to come.
Lavender
Lavender not only smells good but comes in beautiful hues of purple and blue. This is a hardy plant that thrives in zones 5 through 9. It's also deer resistant.
Black-Eyed Susan
The Black-Eyed Susan lives in zones 3 through 9 and blooms from mid-July through mid-September. They are self-seeding perennials that will keep coming back each year with little upkeep.
Maiden Grass
Maiden Grass grows to be about four feet tall in zones 5 through 9. It does well in tough and dry soil so you don't have to worry about watering too often.
Daylily
Daylilies are only about $4 for small plants and you can find them in a wide array of colors an shapes. They do well in zones 3 through 9. You can easily divide them once they're established in order to spruce up other areas of your yard.
Annuals
Annuals only live for one season. They are typically brighter and more beautiful than perennials and also, generally more cost-effective, depending on how many plants you have. Consider adding a splash of color to your landscape with annuals that will make your perennials pop.
Queen Anne's Lace
Queen Anne's Lace grows best in USDA Zones 1 through 10. A new plant will only set you back about $3 or you can start them from seeds for much cheaper.
Snapdragon
Snapdragons do well in all zones and only cost about $6 for a small plant. The flowers are bright and flourish in cool and hot temperatures.
Caladium
Caladium is another plant that does well in all zones while adding a splash of color to your shady garden. Some varieties even like a little bit of sun. You can find starter pots for around $8.
Low Maintenance Shrubs
Most shrubs are pretty low maintenance. Once you plant them, they'll thrive in the proper soil and all you have to do is trim them back once per year.
There are many ranges of shrubs from large to small, some with flowers and you can even find shrubs that produce fruits such as berries, although not always edible.
Small Shrubs
If you have a small yard, small shrubs are the way to go in order to add some scenery to your outdoor spaces without taking up to much space. Even if you have a large yard, you can incorporate small shrubs in corners and other spaces that would otherwise remain bare.
Butterfly Bush
The Butterfly Bush will attract butterflies to your garden in zones 5 through 9. This is an easy-care plant but it's important to keep in mind that it can become invasive in some areas.
Beesia
Beesia is a leafy plant that thrives in zones 6 through 8. It's best used as a groundcover that grows approximately 18 inches high in moderately shaded areas producing white flowers in the Spring.
Large Shrubs
Larger shrubs are best used to create privacy. You can use them as walls for your yard along fence lines or even design elaborate entrances to your property. Just remember that the larger the shrub, the more you'll probably have to trim back each season.
Yaupon Holly
The Yaupon Holly plant can grow to at least 15 feet in zones 7 through 10. It's native to Texas and therefore drought-tolerant. It produces red berries in the winter which attracts feeding birds.
Spiraea
Spiraea is a cascading, flowering plant that lives well in zones 3 through 8. It's a great filler for your landscape year round.
Clethra
Clethra blooms in August and smells delightful, spreading a perfume throughout your yard in zones 3 through 9. Keep it next to the porch for a whiff of beauty each time you enter your home.
Final Thoughts
Finding low maintenance plants for your landscaping project doesn't have to be overwhelming and confusing. Just keep these plants and shrubs in mind when you head to the nursery so that you can find something within your budget that will last for months or years to come.
All you have to do is keep a regular watering schedule and your new plants will breathe life and vibrant color into your landscape.
If you have more of a black thumb and you're concerned about killing plants, make sure to tell the nursery staff before you buy. They can help you select plants that are more difficult to kill, regardless of maintenance standards.
When you're ready to start shopping, or if you have questions about any of the plants listed here or any other plants that you're interested in, feel free to contact us. Our experts are here to help!